RESPONSIBILITY FOR the WORLD WE BORROW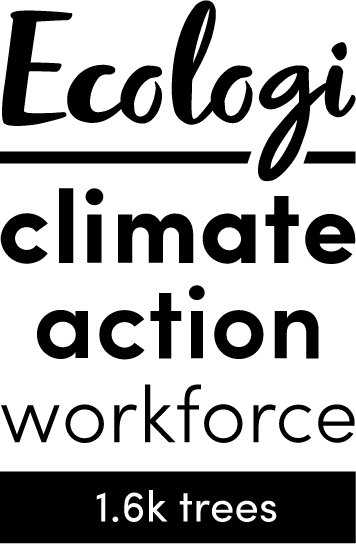 We care deeply about the places we travel to, and we work hard to ensure your visit has a positive effect.
We are fully committed to reducing our carbon footprint in this world and ensuring we have a Climate Positive Workforce.
This means every employed team member of Newcastle Tour Company offsets their entire carbon footprint, including emissions from homes, personal travel, holidays, food, hobbies & more.
At Newcastle Tour Company we plant hundreds of trees per year & offer to build more with every booking we receive. You can read a little more about our work in one of our blog posts about how we strive to become more sustainable.
Our commitment to our planet starts at home. We are committed to bringing you authentic experiences, taking your further than others & finding the true essence of North East England.
Taste food that is locally sourced in local restaurants or quirky quality eateries – all personally tested & highly recommended…
Where possible, we only use regionally owned coach & chauffeured travel operators for our tours – we generally know all drivers on who work on our tours in person.
Our local tour guides are all trained & vetted by us to give you a perfect travel experience.
We only work with hand-selected & like-minded partners throughout our region.
Newcastle Tour Company (& Experience North) is proud to support Ecologi & The Eden Projects in their tree planting projects around the globe. We signed up to Ecologi in July 2020 funding Gold Standard climate projects to offset our entire carbon footprint.
Check out our Offset Earth Forest to learn how we offset the carbon footprint of every NTC employee and became a climate positive workforce. See how we are helping shape the future of our planet.
Mangrove planting in Madagascar
Cleaner and safer stoves in Malawi
As of 2014, clean cookstoves comprised just 1.3 percent of the addressable market. If adoption grows to 16 percent by 2050, reductions in emissions will amount to 15.8 gigatons of carbon dioxide. The additional benefits to the health of millions of households is not calculated here. Ecologi are working tirelessly to better peoples' lives.
Sidrap Wind Farm, Indonesia
The Sidrap Wind Energy Project Phase 1 is located Mattirotasi and Lainungan Villages, Watang Pulu Sub-district, Sidrap Regency, South Sulawesi Province, Indonesia. The Project will have a total rated capacity of 75 MW. The power generated by the project will be supplied to the public electricity grid where it will be transformed to 150 kV. 
"Going Paperless" is the ethos of digitising anything that is unnecessarily applied to paper.
We have decided to take on this ethos and supply documents to our guests exclusively digitally.
We minimise paper use in the office and ensure all our contracts and other official documents are sent electronically and signed digitally.
We are proud to now be named "Paperless".
Plant a tree in our forest, help us fight climate change & create a sustainable approach to travel & tourism.